The NCS4 in partnership with SDM & Security Magazines Announce CrowdRx's RAMPART as the 2023 Golden Eagle Award Winner
CrowdRx, a leading provider of event medical services, has been awarded the 2023 Golden Eagle award by The National Center for Spectator Sports Safety and Security (NCS4) at The University of Southern Mississippi (USM) together with SDM & Security Magazines for its RAMPART Mobile Medical Unit.
The Golden Eagle award is one of the most prestigious accolades in the security and safety industry. It recognizes companies that have demonstrated exceptional innovation, efficiency, and excellence in their field. The Golden Eagle Award winner is chosen by a team of subject matter experts who review all case studies and score each submission. This year, CrowdRx was selected as the recipient of the award for its innovative RAMPART Mobile Medical Unit, a state-of-the-art mobile medical facility designed to provide emergency medical care and support at large-scale events.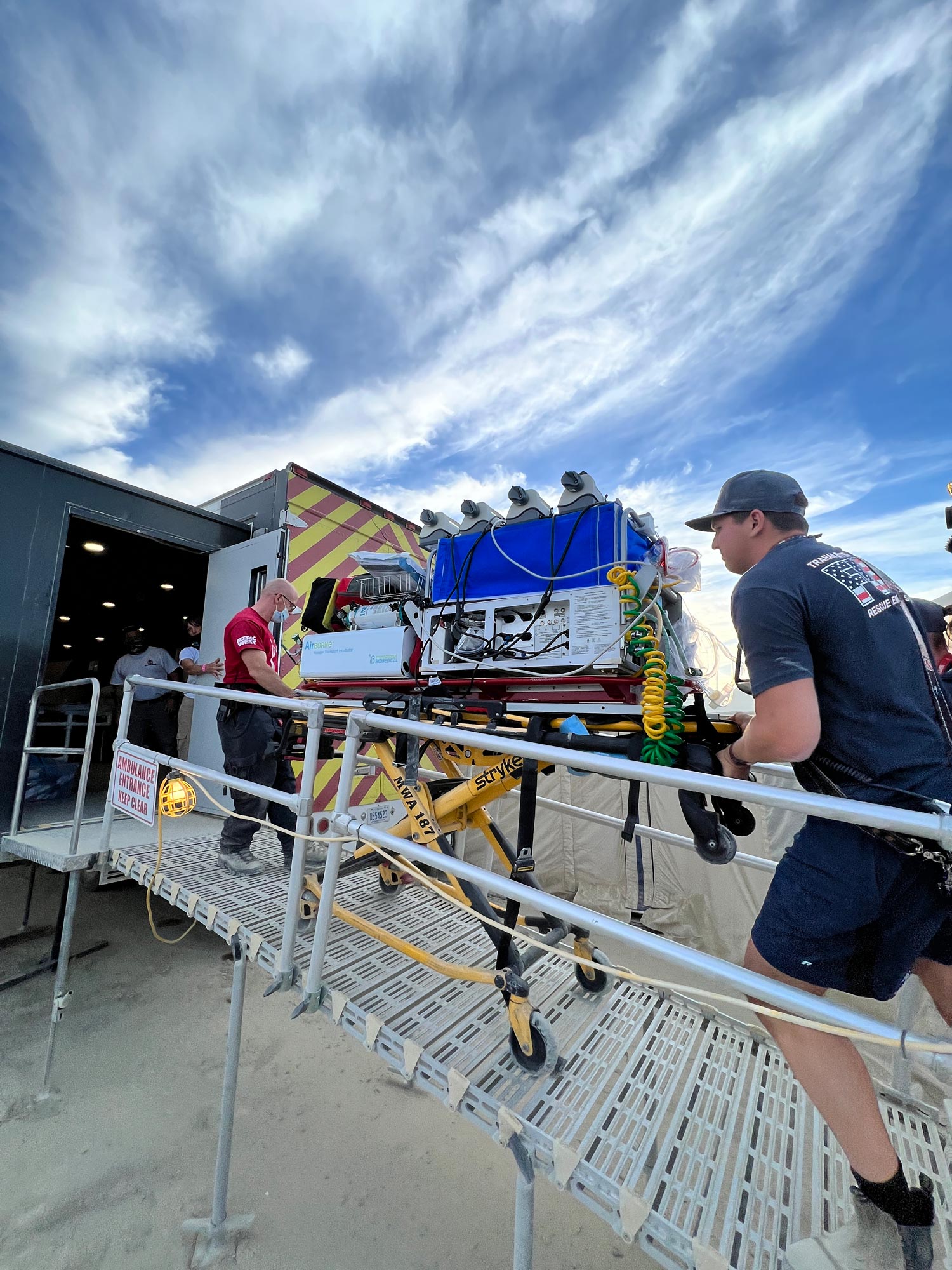 The RAMPART unit is equipped with cutting-edge technology, including limited laboratory services, point-of-care ultrasound, and in certain situations, x-ray capabilities. Along with our mobile fleet, Rampart allows CrowdRx medical teams to provide rapid, high-quality care to event attendees, no matter where they are on the event grounds. The unit is staffed by experienced medical professionals who are trained to handle any medical emergency that may arise.
In addition to providing physician-led emergency medical care, the RAMPART unit can also be utilized in additional capabilities, including on-site command centers, emergency operations centers, mobile training classroom, and sleeping quarters. This comprehensive approach to event medical services has earned CrowdRx a reputation as a leader in the industry.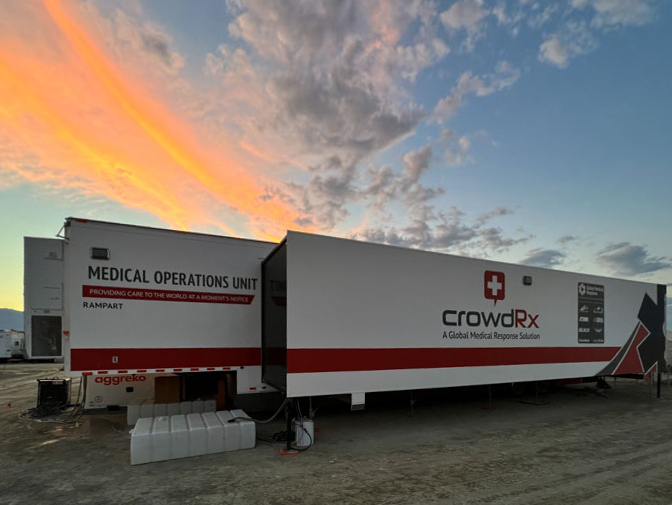 The NCS4 at USM is a world-renowned research center that provides training, research, and education to the sports safety and security industry. The center is dedicated to advancing the safety and security of sporting events, concerts, and other large-scale gatherings. SDM & Security Magazines are leading publications in the security industry, covering the latest trends and technologies in security and safety.
CrowdRx Executive Director, Connor Fitzpatrick expressed his gratitude for the award, stating that "the RAMPART Mobile Medical Unit has become a game-changer in the world of event medical services. We are honored to receive the Golden Eagle award. This award is a testament to our team of world-class providers and our commitment to providing the best possible care to our patients."
The RAMPART Mobile Medical Unit has already been deployed at a number of high-profile events, including The Gorge Amphitheater, Burning Man, and NASCAR. RAMPART's success stems from its ability to bring high-level, self-sustaining medical services directly to large scale events which can greatly minimize the impact on the surrounding community and local emergency services.
Overall, the RAMPART Mobile Medical Unit is an excellent example of innovation and excellence in the medical industry. Its advanced technology and comprehensive approach to event medical services have set a new standard for the industry, and CrowdRx's recognition with the 2023 Golden Eagle award is well-deserved.