CrowdRx, a leader and innovator in COVID-19 screening and testing, is now providing point-of-care virus testing for our contracted companies in the state of New York. This includes walk-in testing at our Midtown Manhattan office or by appointment at your place of business or production.
RAPID, DISCRETE RESULTS
Individual test results in 15 minutes
Uses non-invasive nasal-swab patient samples
Direct and qualitative detection of COVID-19 antigens
Digitized results are secure and HIPAA compliant
Uses a portable analyzer for easy, remote set up
Rapid-Result, Point-of-Care Testing Now Available for Businesses Both On-Site or at Our Midtown Office
15-Minute Test Results at your location or at our NYC Offices!
Reach out using our quick form below and a specialist will get back to you as soon as possible.
Employees with our client companies
If you are an employee of a CrowdRx-contracted company, feel free to stop by our offices Monday through Friday, 8 a.m. to 4 p.m.
CrowdRx HQ
244 W 54th Street
Suite 503
New York, NY 10019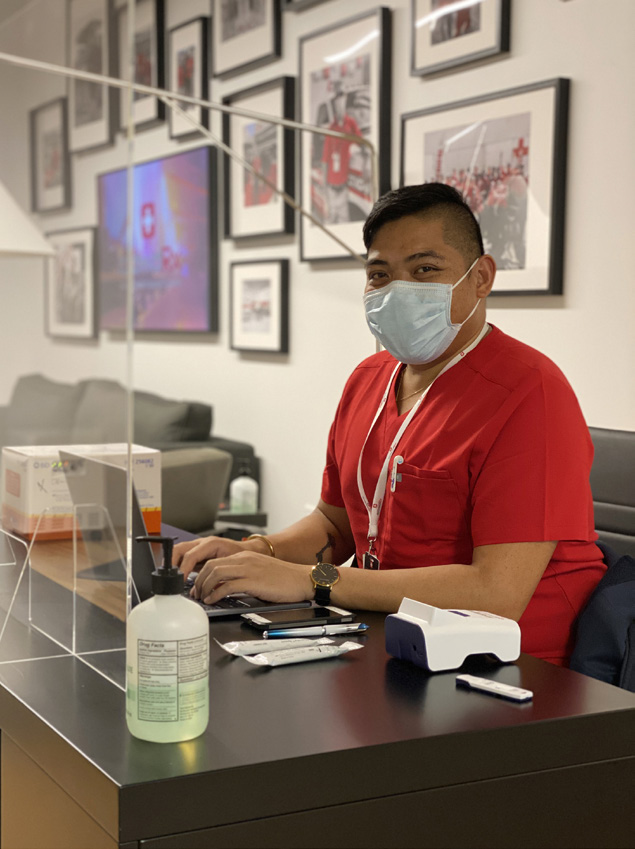 We'll Come to You
If you are a CrowdRx-contracted company anywhere in the state of New York, including remote television and film shoots, please set up a time for us to visit your location and give your people peace of mind with COVID-19 testing. For more information or to establish a relationship, use the form below or call 888.912.7693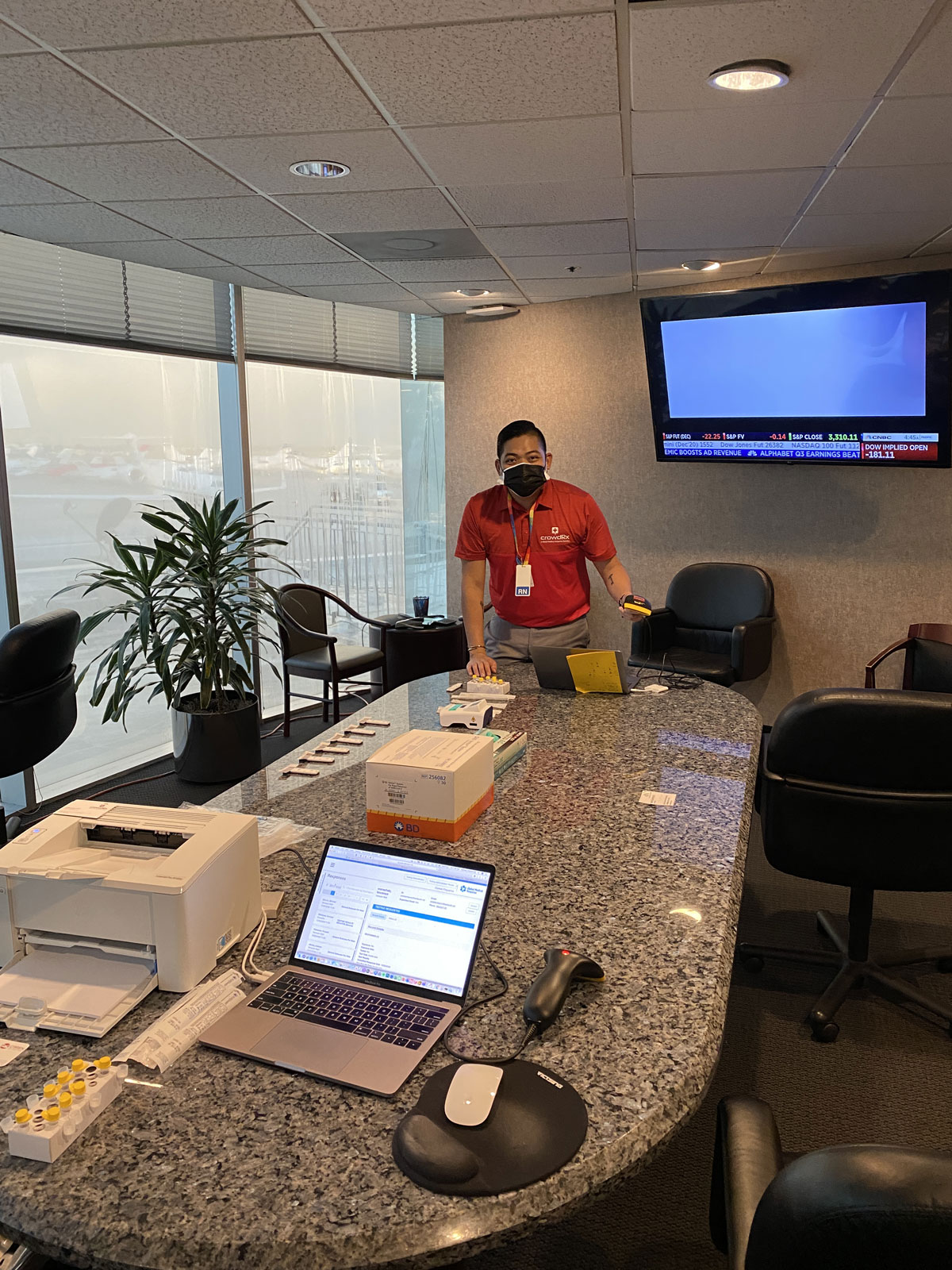 Looking to speak with a COVID-19 Testing Team Member?
Go with the leader you already trust and recognize! Highly skilled with low overhead, our medics deliver quality medical care and COVID-19 oversight within almost any budget. Our testing protocols and procedures help you keep your company safe.