In the Heart of Manhattan Our Corporate and Clinical Offices Are Just a Beat Away.
CrowdRx New York City Headquarters
Although CrowdRx is a nationwide company with offices and staff spread across the country, our is in our New York office. Opened in the summer of 2020, our HQ reflects our core values and personality. Fresh, modern, forward looking and built to deliver, there is no other corporate HQ like ours. Not just as our operations and executive offices, our HQ serves as clinical offices offering concierge medical services to our clients.
A quick tour around our offices and you will see the years of experience reflected in the hundreds of photos of our teams deployed in every imaginable location and situation, strongly echoing our Up Close and Critical theme. The festival banners reflect our roots in the event medical services field and the names are the most notable in the business.
Setting us apart from the competition, our 3,500 sf + space serves as the hub for our operations as we stretch out across the country. This is where we plan your solutions for any unique event, location or requirements. Our deep ingrained culture of professionalism and service is reflected everywhere… but we are just not all work here, CrowdRx knows all work and no play makes us a dull company.
A visit to our HQ and you will see the nerve center of our communications teams with real-time reporting technology, display dashboards and analytics on command. Although our heavy equipment is spread strategically around the country, we stock our HQ with medical supplies and equipment to deploy quickly with our teams.
Welcome to CRXHQ!
Planning on visiting the CrowdRx headquarters?
We love visitors but we must plan ahead to limit our number of visitors. Do you have a scheduled Covid-19 test? Please call ahead and we will be more than happy to accommodate your timing.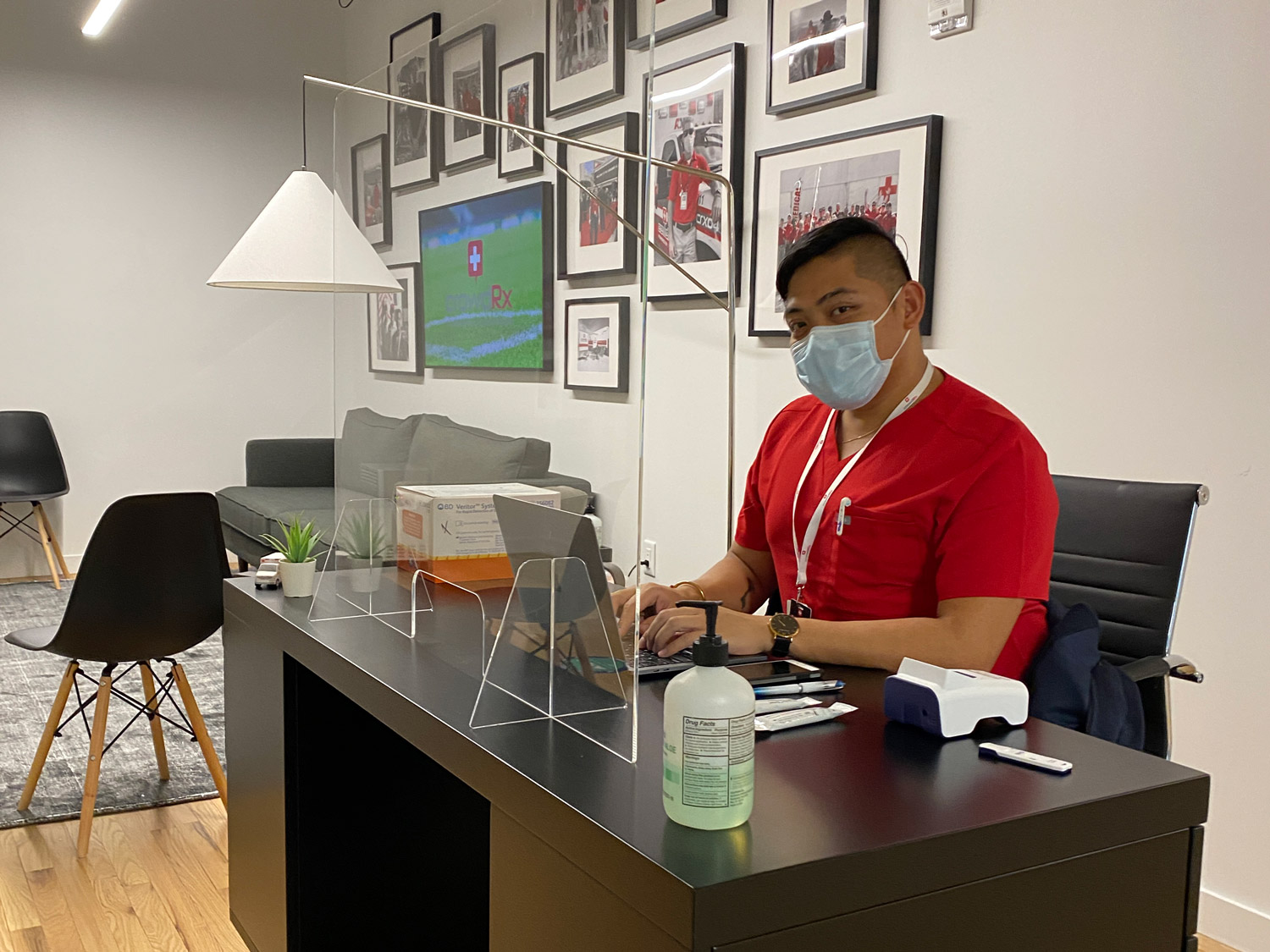 Looking to speak with a CrowdRx specialist?
Please reach out to learn more or share your thoughts. We'd love to find out more about your needs and fill you in on how we can help.
Call or email us anytime, or use the form below to get in touch: