Up Close and Critical: Keeping the "Live" in Live TV
Imagine the intensity, the planning, the raw nerves when you are producing and performing a live television staging of a Broadway show. Now imagine doing it during the Covid-19 pandemic and in the midst of the Delta surge. How do you keep the cast and crew safe from exposure and risking the shutdown of your entire production – which took months to prepare? How do you host an audience of hundreds knowing you may find that anyone of them may be exposed or infected risking the cancellation of the production? You call CrowdRx.
CrowdRx is uniquely suited to supply all the necessary planning, services, staff, equipment and supplies to manage the complex task of ensuring the health and safety for this live production, including the studio audiences. The key to a successful live broadcast while mitigating any disruptions from Covid-19 infections was our critical planning and execution with our physicians, medical and operations teams.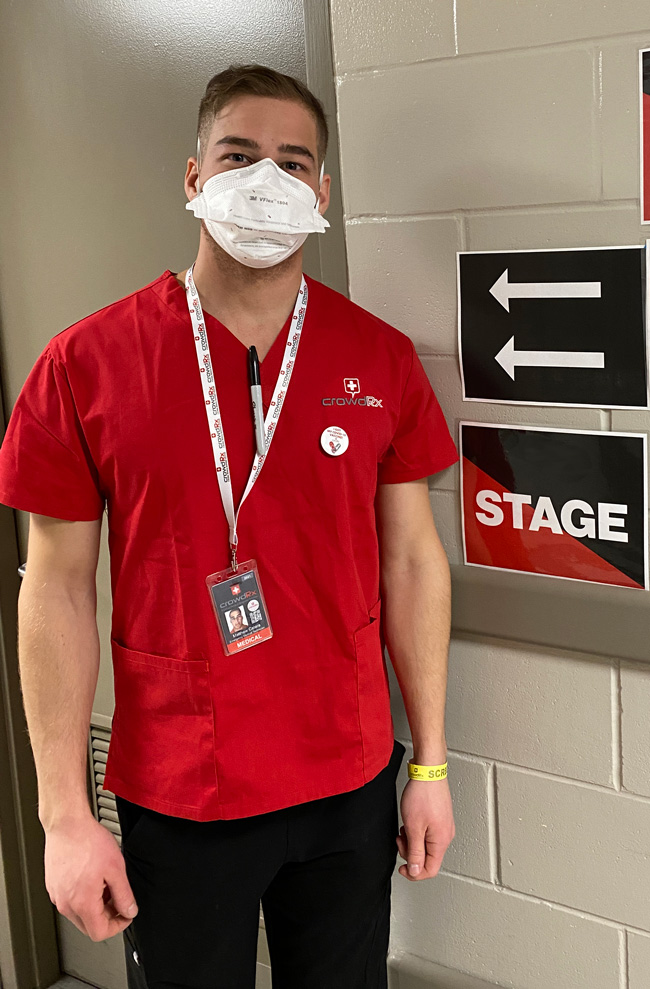 The CrowdRx team was first tasked with deploying Covid-19 compliance resources to the set and offices. Always led by a physician, either remotely or on site, our compliance officers and their teams made sure that adherence to restrictions and recommendations is simplified for our clients. In this case, each day every cast member was screened for temperature, exposure and was tested using the most accurate rapid and PCR testing kits. All cast and crew were required to be fully vaccinated, screened and/or tested daily and given color wrist bands signifying their status to work on set. These procedures were rigorously enforced while working hard not to create disruptions or annoyances.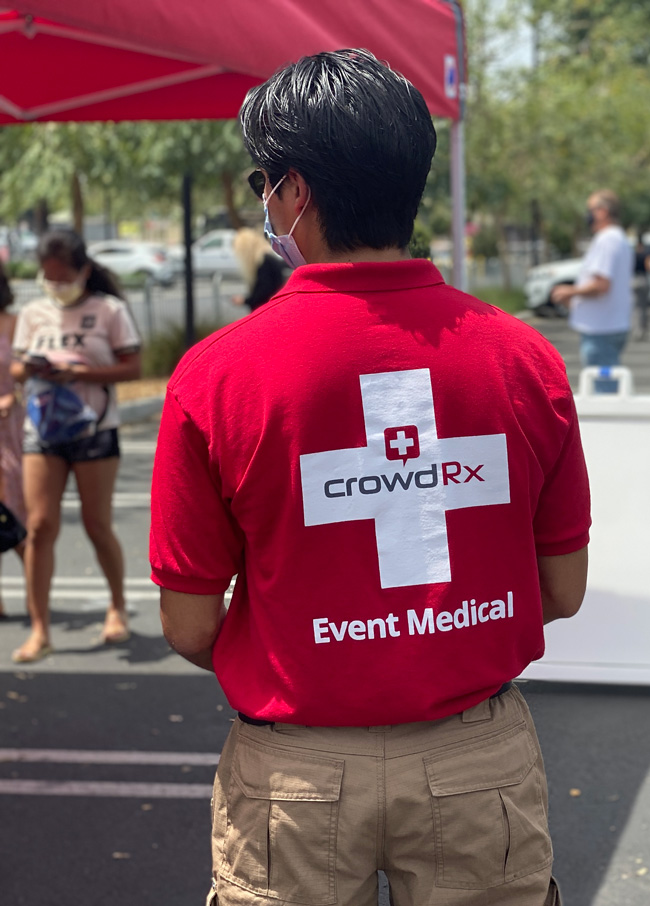 On both the days of the full dress rehearsal and the live broadcast, a live studio audience attended and spent long hours in the studio and waiting outside to attend. Adding hundreds of individuals to the sound stage brought another level of complexity but CrowdRx was once again up to the task to supply and manage all vaccination, temperature, exposure, and symptom screening services for the audience. After passing all requirements for entrance, the audience was given wristbands so that CrowdRx and the production crew may easily monitor those who were allowed to attend. Compliance staff and medical staff were stationed to facilitate the flow of the audience into the studio and their seats.
A prescribed plan was adhered to for the location of the audience, the cast, and the crew to minimize interactions and maximize separation where possible. Should anything unplanned happen, CrowdRx was ready to treat or even transport participants if necessary. Thankfully everything went according to plan and the show was able to air without disruption.
Covid Compliance and Screening are just one of our major service offerings including our CRX Go! Safe Reopening and Strategic Planning services. With our knowledge of local requirements and direct communication with city and state authorities, CrowdRx teams can ensure that your event goes as planned. Using a variety of measures, including vaccination screening, temperature screening, testing and, if required, immediate triage and treatments, CrowdRx will ensure your event stays uneventful. From more information, please visit our compliance services page.