Golf, but louder! Our "fans first" approach at CrowdRx jives perfectly with the LIV Golf tour.
We are proud to be leading the inter-agency medical efforts across all domestic tour stops.
When it comes to our clients hosting large-scale sporting events, ensuring the safety and well-being of participants and attendees is in CrowdRx's sweet spot. The LIV Golf Tour, with its domestic based tournaments, has taken this responsibility seriously by engaging us as a leading provider of physician-led event medical services. With a comprehensive range of medical resources, including on-site emergency physicians, medical tents, Advanced Life Support Ambulances, and on-course roving EMTs and fully equipped UTVs, we continually raise the bar for event medical support.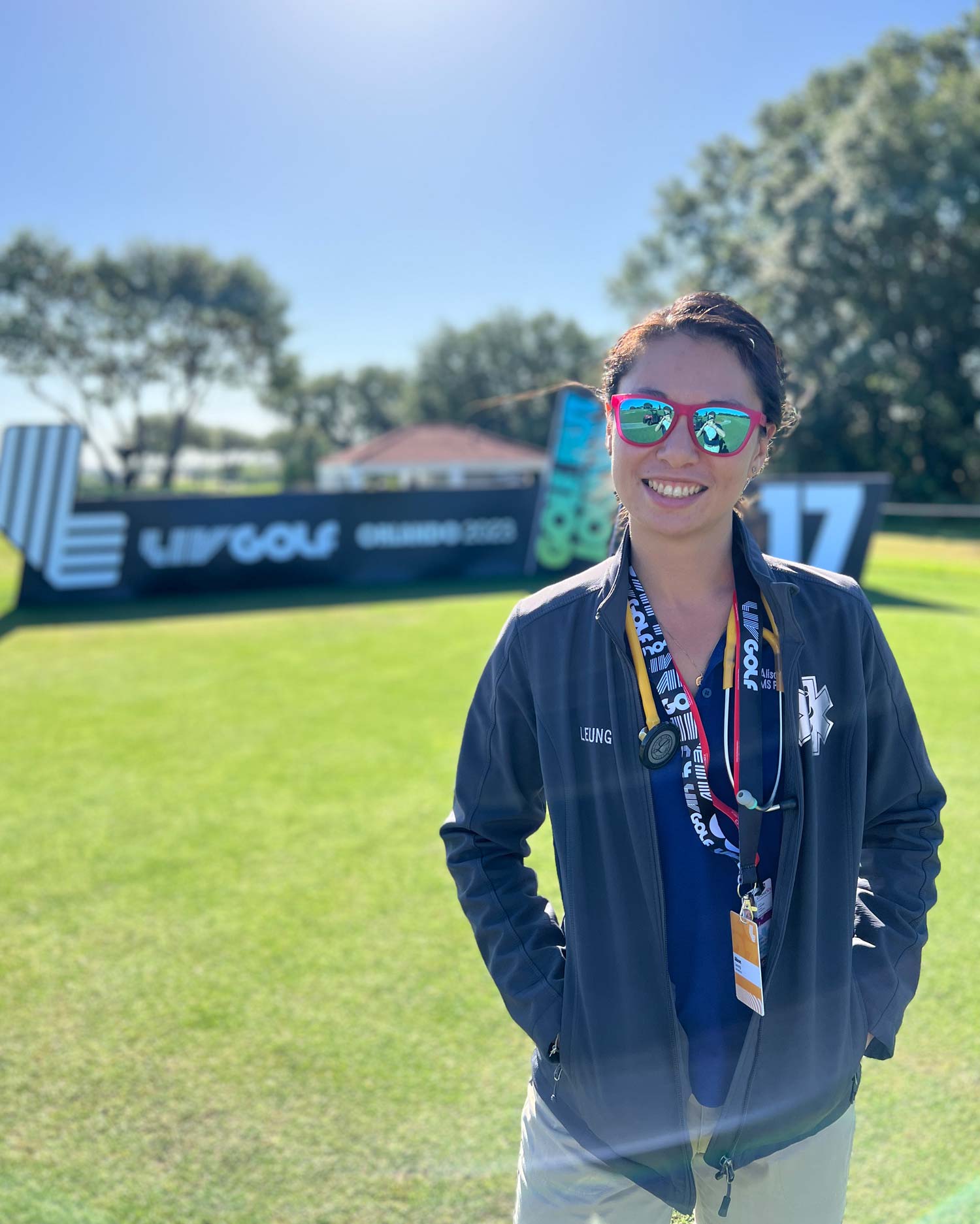 On-Site Emergency Physicians
One of the key highlights of our engagement with the LIV Golf Tour is the coordination of on-site emergency physicians. These highly skilled medical professionals bring a wealth of experience in emergency medicine to the event. Having an emergency physician on-site ensures immediate medical attention for any potential emergencies that may arise during the tournament. This level of expertise and quick response time can significantly enhance the safety and well-being of all involved, providing peace of mind to participants, organizers, and spectators. When combined with the right equipment, vehicles, and facilities, CrowdRx supplies unparalleled services customized for sporting events & festivals.
Medical Tents and Advanced Life Support Ambulances
CrowdRx's inclusion of medical tents and Advanced Life Support Ambulances at domestic locations for the LIV Golf Tour exemplifies our commitment to preparedness and providing comprehensive medical coverage to our clients. Medical tents can serve as a centralized hub where our professionals can provide first aid, treat minor injuries, and assess the overall health of the spectators and staff. These well-equipped tents act as temporary medical facilities, enabling efficient and effective medical assistance when needed.
We coordinate Advanced Life Support Ambulances, which further supports the medical support provided on the course. In the event of a serious medical emergency, these fully equipped ambulances can provide advanced life-saving measures, stabilizing patients, and transporting them to nearby hospitals if necessary. While providing medical ground transport is a critical component to our suite of event medical services, we aim to reduce the number of off-site transports to area medical facilities with our strategic use of resources throughout the grounds.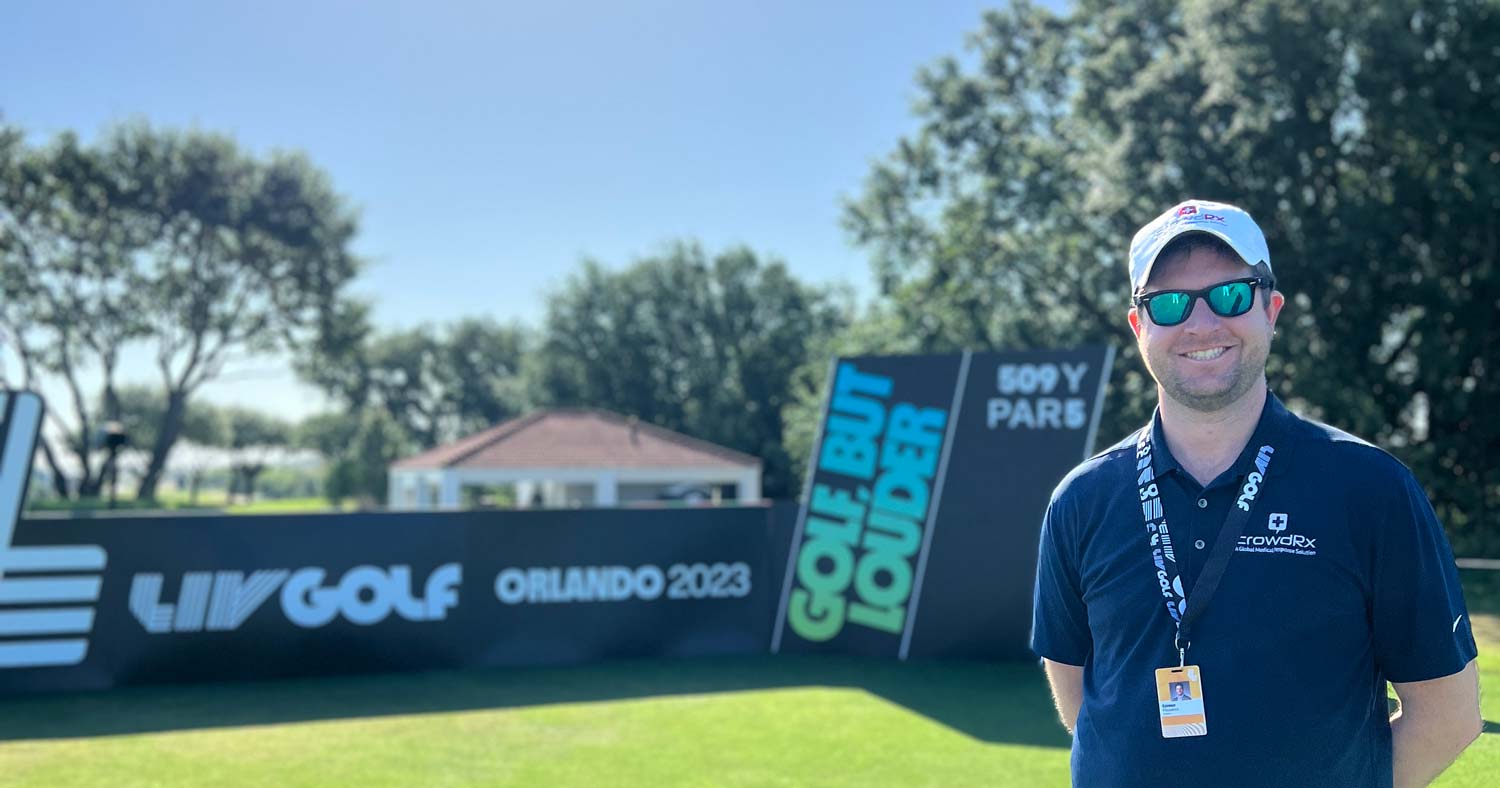 On-Course Roving EMTs and ATVs
Knowing that a medical event can occur anywhere on the grounds, CrowdRx ensures that medical personnel are not limited to static locations. On-course, roving EMTs (Emergency Medical Technicians) and UTVs (Utility Terrain Vehicles) custom-equipped with Stryker stretchers, lights & sirens, and medical equipment are strategically positioned throughout the golf course. This placement allows for quick response times and immediate medical attention in case of emergencies or injuries occurring on any part of the course. Our custom equipped Polaris Rangers with Kimtek MEDLITE Transport Skid Units are state-of-the-art and can provide lifesaving intervention and transport when necessary. The mobility and accessibility of these roving medical teams significantly reduce response times, enhancing the overall safety and care for all participants.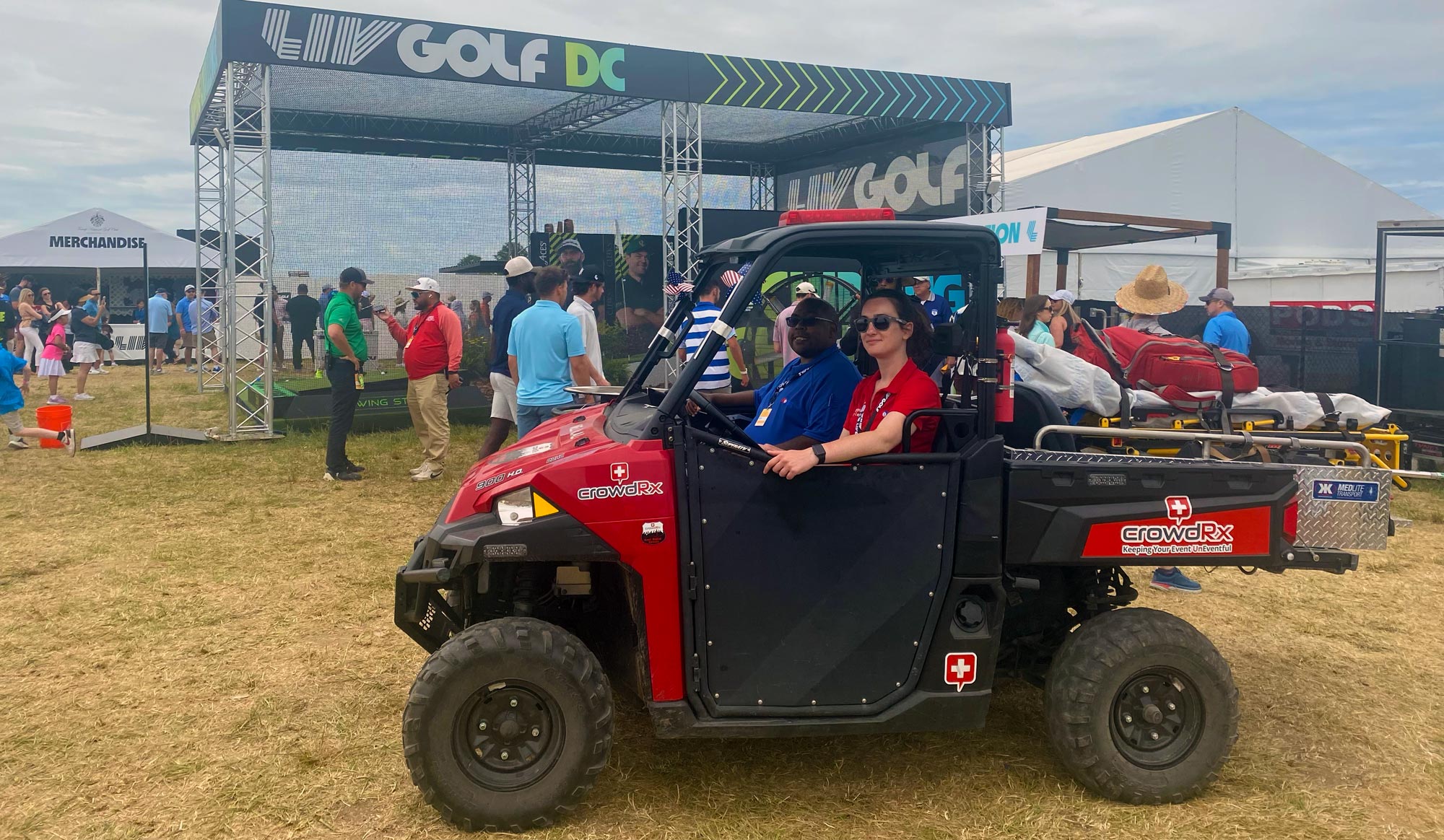 Why CrowdRx for your event?
Our work with the LIV Golf Tour is a prime example of the dedication to safety and well-being that event organizers should strive for. By providing on-site emergency physicians, medical tents, Advanced Life Support Ambulances, and on-course roving EMTs and ATVs equipped with stretchers and medical equipment, CrowdRx is the go-to provider for events like the LIV Golf Tour. The CrowdRx commitment to preparedness, swift response times, and comprehensive care ensures that participants, organizers, and spectators can enjoy the tournament knowing medical care is only moments away. As the LIV Golf Tour continues to set the standard for exceptional sporting events, the collaboration with CrowdRx solidifies our position as a leader in prioritizing the well-being of all involved.