CrowdRx/GMR cover the 2023 FISU World University Games
When the world's largest winter, multi-sport, collegiate athletic event called, we answered.
Just another day at the office for the team. Well, that's if your office is a sprawling event held for thousands of student-athletes from around the world. Every four years the FISU World University Games are held at a chosen locale around the world. This year, being held in Lake Placid, NY, the Games reignited the celebrated history of the 1932 and 1980 Olympic venues, many of which have been recently modernized. The 11-day international festival and competition combined high-level sport with educational and cultural events, all taking place at the famed venues and nearby towns. It takes the right medical team to be able to coordinate the scope and scale of critical ambulance coverage for the participants at each venue and their accommodations – the CrowdRx team was up to the task!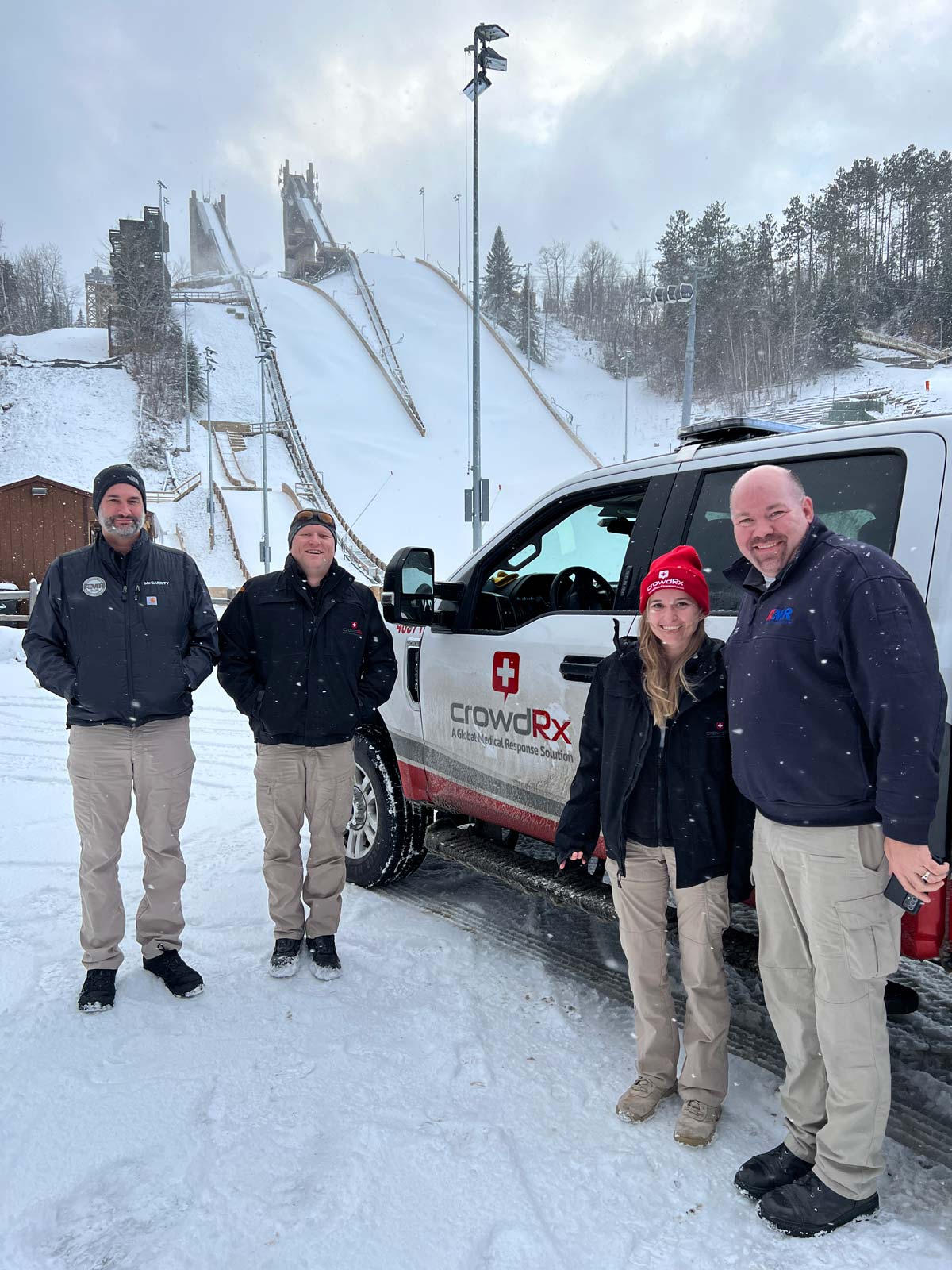 CrowdRx, along with its parent company Global Medical Response, has consistently provided Event Medical Services for many of the country's high-profile events and venues especially in the most challenging work environments. Our unique services, with over twenty-two dedicated ambulances standing by and five supervisor fly-cars, were required for this vast coverage across three geographic regions. We were proud to support the FISU World University Games physicians and volunteer medical teams.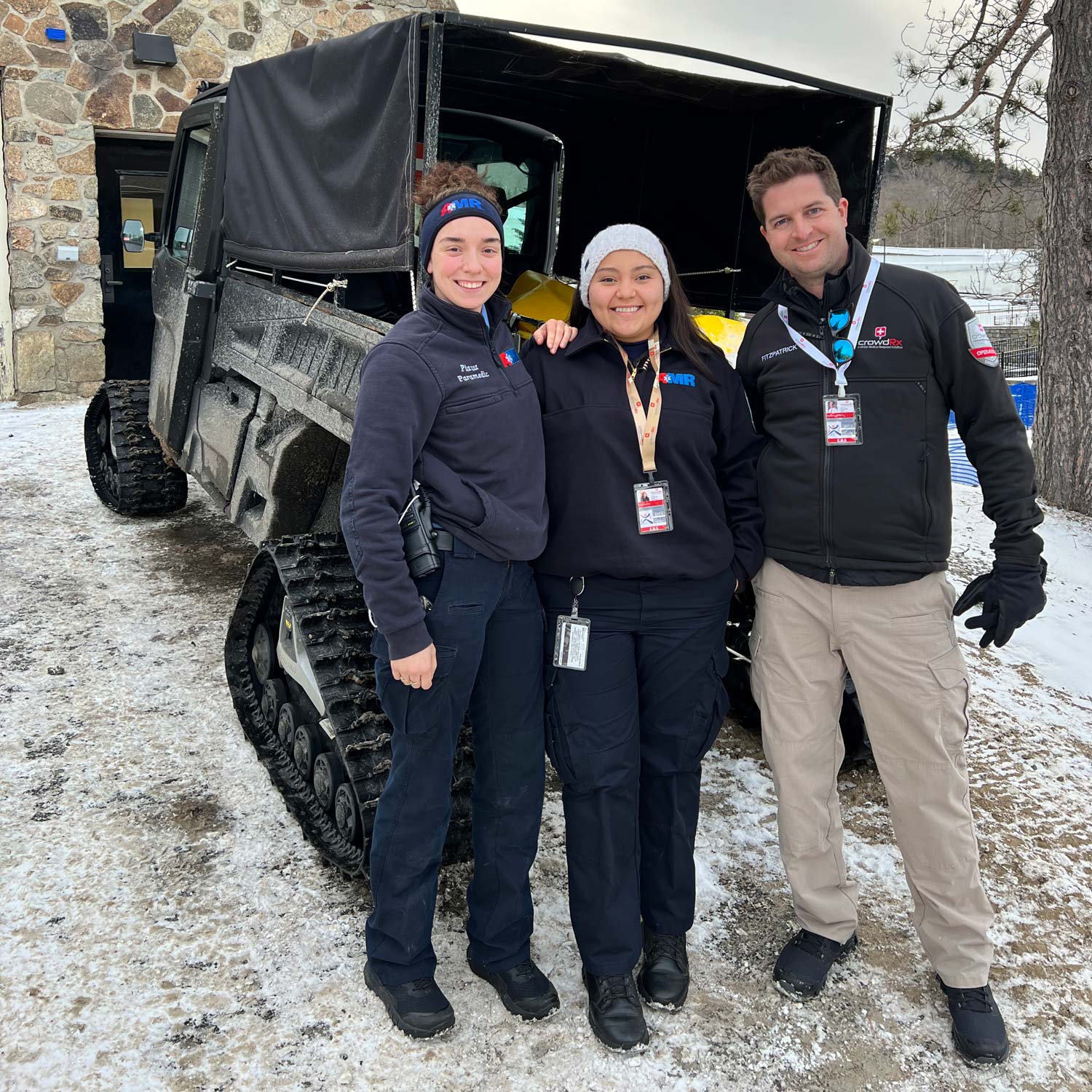 Working closely with the State of New York and the Lake Placid 2023 FISU World University Games' Chief Medical Officer, CrowdRx and GMR coordinated dedicated, on-site ambulance coverage for all venues within the games. Our GMR ambulance corps covered over 2,500 athletes and coaches representing 600+ Universities from over 50 countries.
Providing coverage for 12 sports over an 11-day period is all in a day's work for the CrowdRx and GMR teams. For more information on our customized event medical services and mobile medical solutions please visit our services pages for Event Medical Services and Mobile Medical Solutions.