Up Close and Critical at IRONMAN, Cambridge Maryland.
When Ironman called, we answered. With over 1,500 participants in the IRONMAN Event and participants in the IRONMAN Eagleman 70.3 race, it was critical that our medical support was both responsive and available throughout the course with a potential high volume of medical events. Led by our expert staff of doctors, our team of highly trained medical support personnel was on-site before the event strategically planning and preparing for our unique brand of coverage. Our Board-Certified emergency physicians along with RNs, Paramedics and EMTs were deployed to ensure the safety and well-being of both the participants and spectators. CrowdRx worked with IRONMAN top-level leadership, as well as local and regional authorities, to execute a compliant strategy and to plan for the unexpected.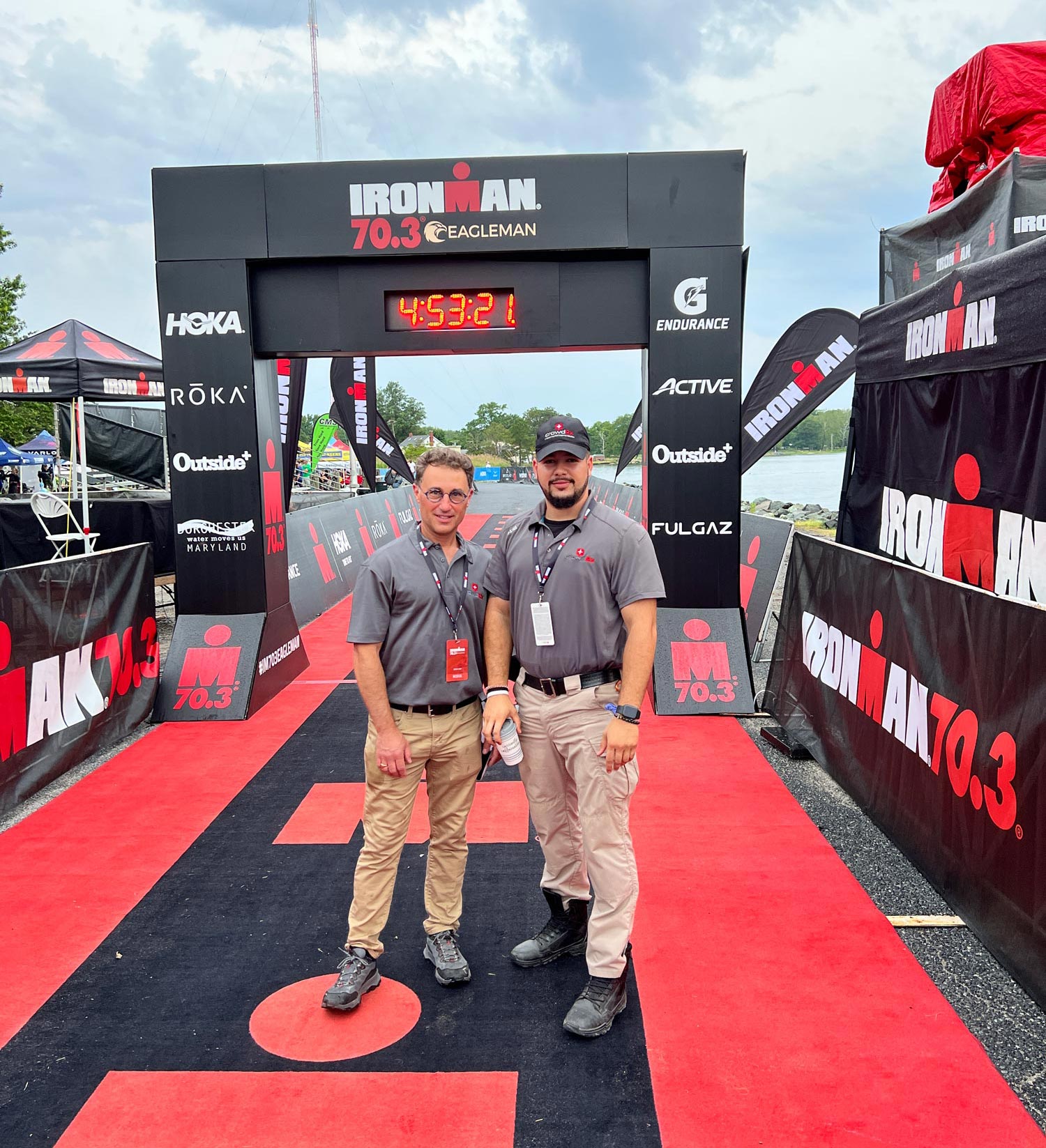 A critical component in our coverage was the deployment of our unique equipment tailored to an event of this kind. Key to providing immediate, on-site care was our deployment of Point-of-Care Ultrasound as well as the Bair Hugger Normothermia System. This system is a forced-air warming, or FAW, system designed to prevent hypothermia and keep patients at a normal core body temperature.
Rounding out our deployment was our mobile medical trailer, CRX33. The CrowdRx fleet of mobile units is a key differentiator in our services with our ability to quickly deploy a wide variety of mobile solutions that are right-sized for any event. Whether we are mobilizing Rampart, our mobile hospital and its support fleet, or a small team with ATV's, we have you covered.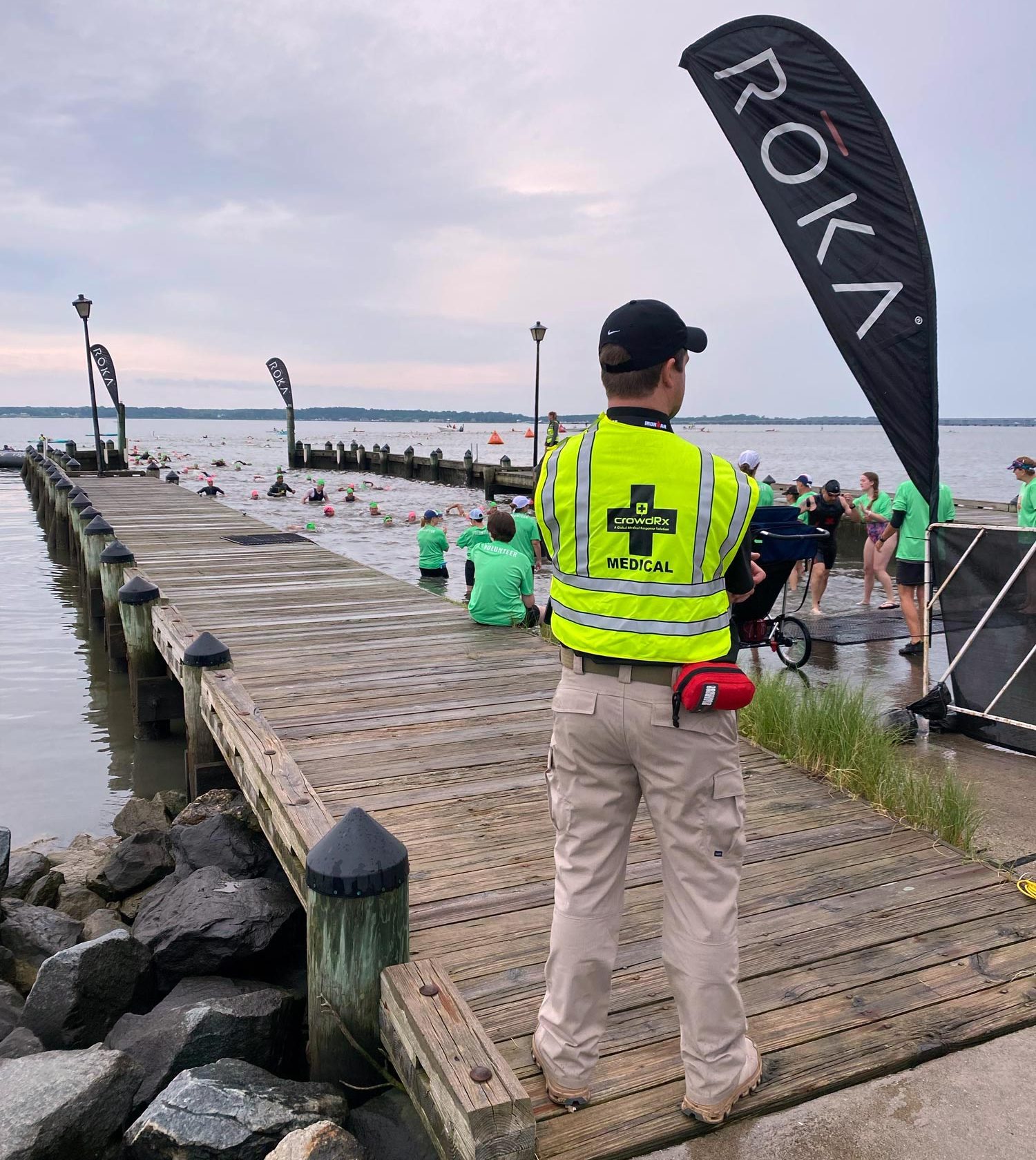 Our finish-line coverage along the Choptank river provided care to athletes who completed a 2.4 mile swim, followed by a 112 mile bike and then a 26.4 mile run. It was critical in making sure participants were confident that they would be supported from the simplest bandage to more serious procedures. A key aspect to our coverage was providing the right team and equipment so medical services can performed on-site with the goal of minimizing offsite transports.
Once again, through our Custom Critical planning and on-site services, CrowdRx kept the event… uneventful.
For more information on our customized event medical services and mobile medical solutions please visit our services pages for Event Medical Services and Mobile Medical Solutions.