RAMPART
Keeping Your Event UnEventful
Even with the earlier surge from the Delta Covid variant, America was moving toward getting together at our favorite events and venues. Both indoors and out, we were seeing a return to in-person entertainment, festivals and sporting events. Although the future is somewhat clouded with the appearance of Omicron, we still expect to see attendees returning to more mass gatherings. CrowdRx is the leader in providing on-site medical services to our clients and their event attendees and has always been uniquely suited to provide a full suite of emergency medical services where many of our competitors cannot.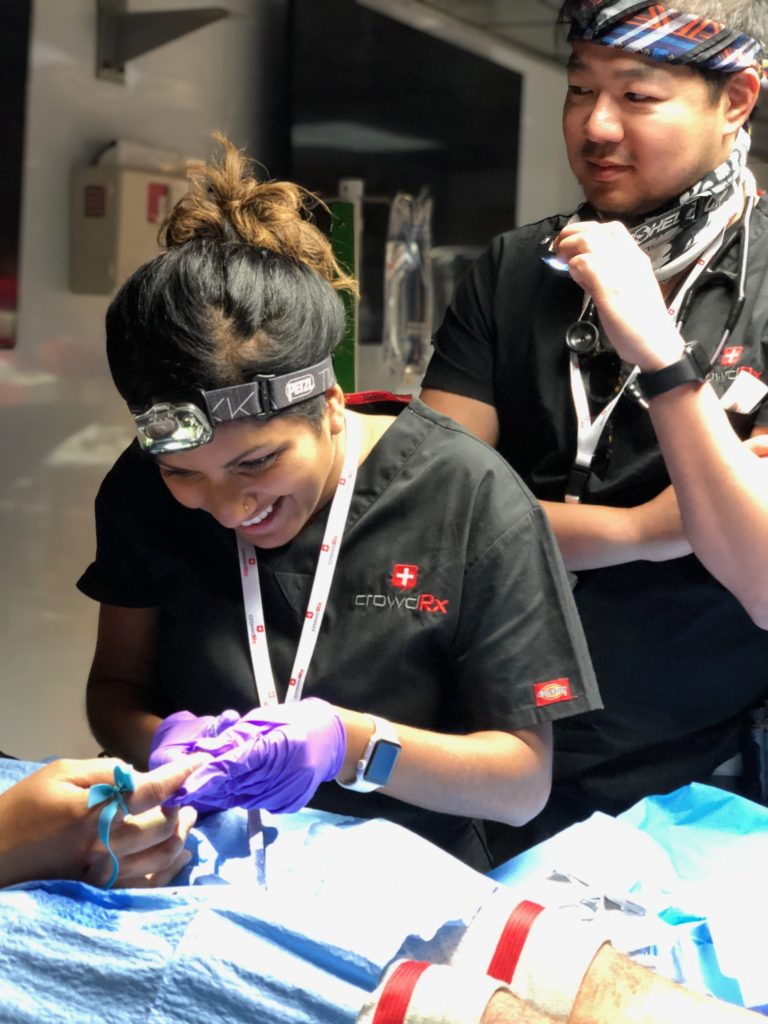 A unique capability and competitive advantage is deploying our Mobile Emergency Medical Unit – RAMPART. Fully mobile and capable of being driven onto your location, our 53 foot long, 1,000 square foot facility can be up and running quickly upon arrival. This mini hospital has 15 patient beds, 4 of them for critical care and can be expanded with our western shelters directly attached.
At the heart of our mobile operations for large events and disasters, RAMPART, along with our fleet of emergency vehicles and trailers, is staffed with the top physicians in emergency medicine along with the most experienced EMS, nursing and operations/logistics crews, making RAMPART a truly mobile hospital.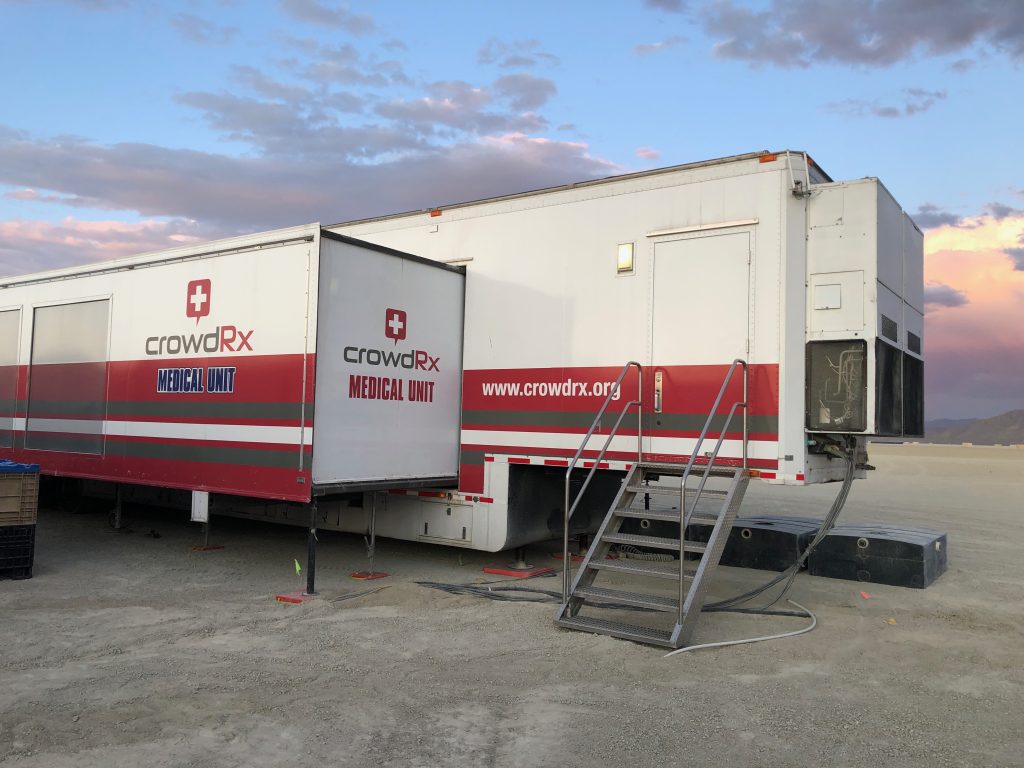 "Knowing that RAMPART can be fully self sustaining after set up gives our clients the peace of mind that we can provide ER-level services on site and reduce transports to local hospitals" says Matt Carroll, Manager of Operations at CrowdRx. "As well" added Connor Fitzpatrick, Executive Director "we can increase our capacity for patient care or dormitory using our boot connectors and tent platforms, the footprint for the tent facilities is just 40 x 75 ft." When on site, RAMPART is stocked with emergency supplies as well as state-of-the-art equipment and diagnostic tools ready to support its mission to provide mobile emergency medical services.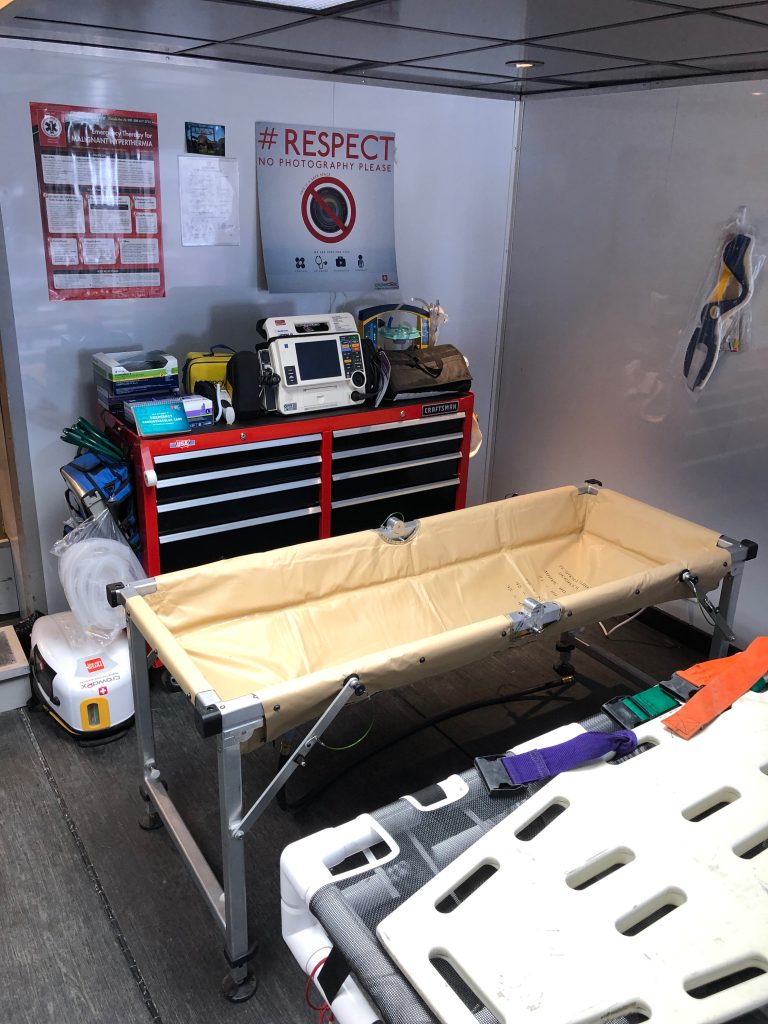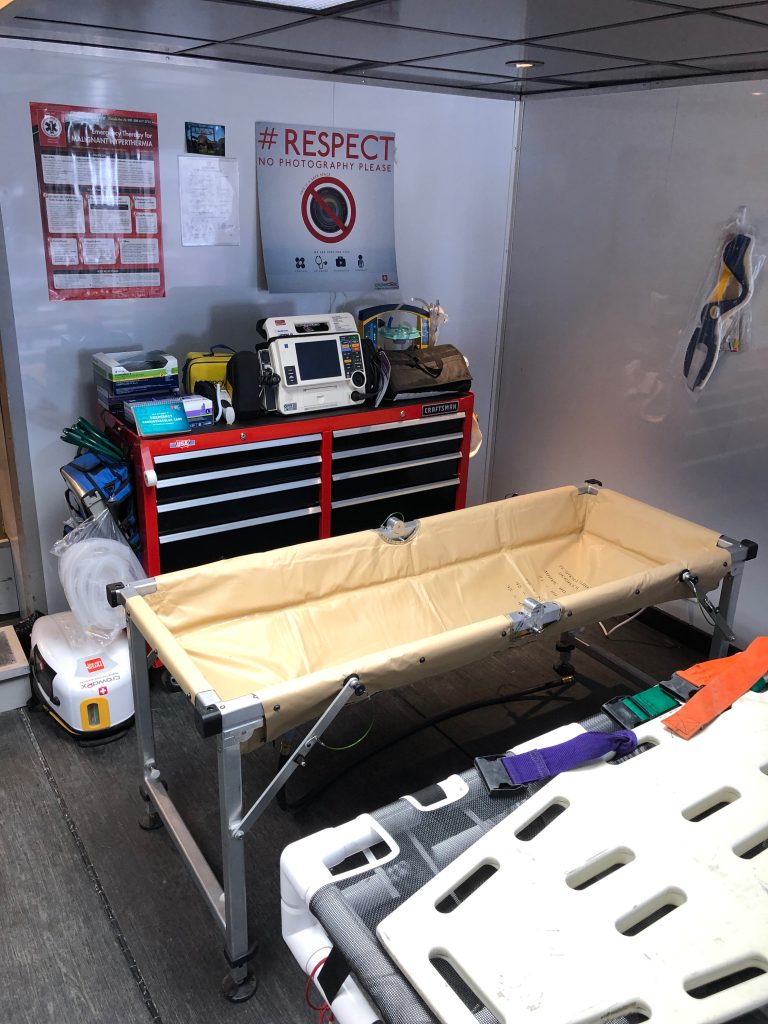 While we know that RAMPART is perfectly suited for mass gatherings requiring on-site critical care, it is also the perfect solution for disaster mitigation and coverage. When infrastructure is damaged or capacity diminished, the need for surge relief is immediate and may last for weeks and RAMPART can provide ER-level services and supplement local hospitals that may not be able to meet demand or may not be in proximity of the disaster event. When combined with our other unique emergency vehicles, our mobile command center, mobile dormitories, ambulances, SUV's and ATV's, RAMPART is the center piece for a truly mobile disaster relief operations that can go almost anywhere.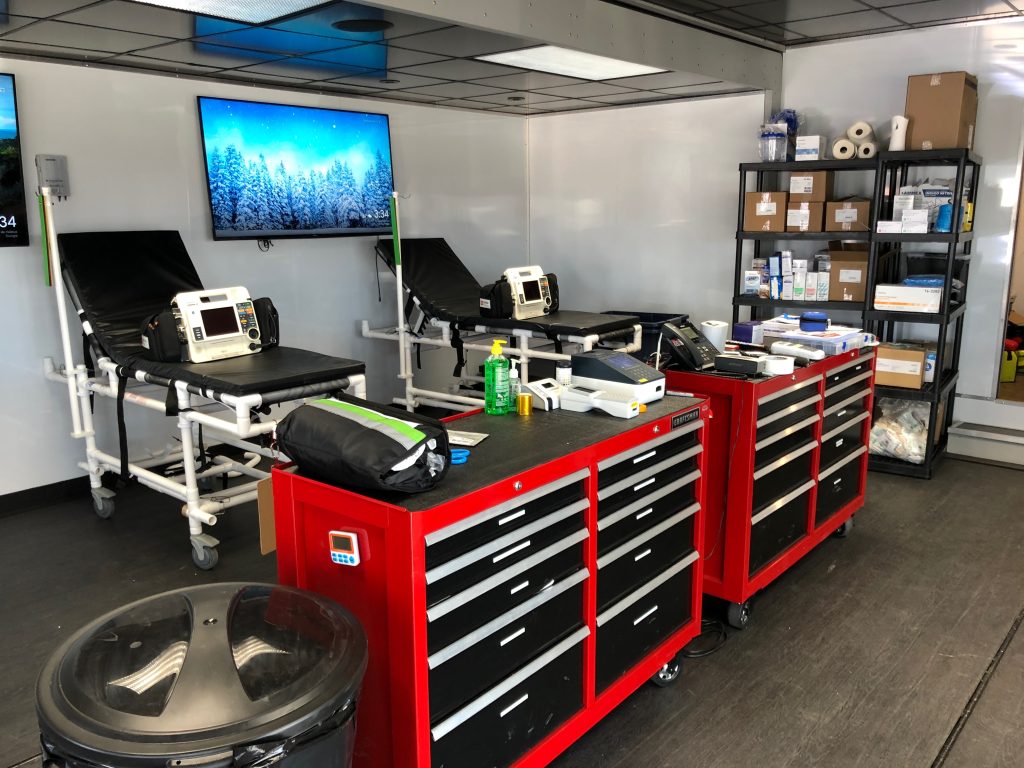 RAMPART prevents local healthcare and 911 resources from being overburdened and overrun. EMS resources (as well as police and fire), benefit from our trailer-deployed emergency medical and command services with less diversion of a hosting community's resources.  Many communities have smaller ERs that are ill-equipped to handle the excessive patients seen from a mass gathering. RAMPART, along with our deep mobile fleet of EMS vehicles, drastically reduces the number of patients transported to local hospitals.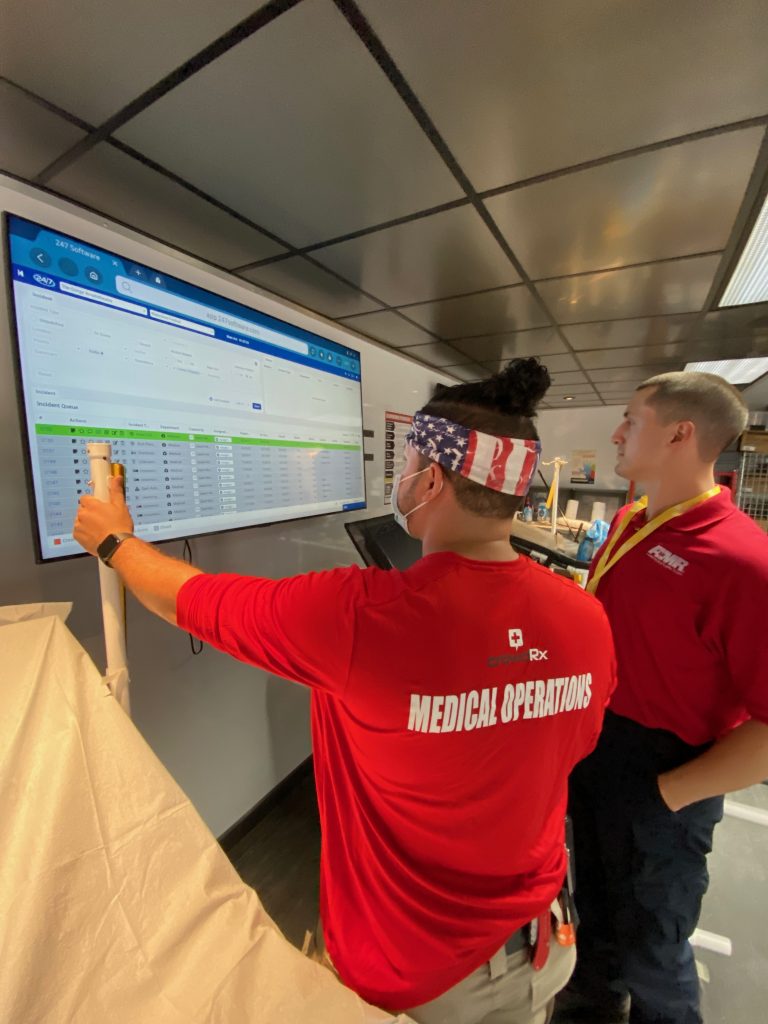 Lastly, RAMPART and our other mobile trailers give medical staff a place to congregate and escape from the elements and have an opportunity to recharge. Well rested staff for your event are crucial to providing the critical care services that may arise.
Please click below to learn more and to reach out to discuss how RAMPART can keep your event truly uneventful.