Team Spotlight
The CrowdRx leadership team includes highly qualified medical professionals, public safety experts, and emergency response leaders. They are at the top of their field, staying current on the latest technologies and best practices in onsite and event medical services. They are also accessible, responsive providers who agilely serve CrowdRx's clients and influence public policy. Learn more and read our latest feature here.
Matt S. Friedman, MD, FACEP, Diplomate of American Board of EMS, CrowdRx National Medical Director
CrowdRx's National Medical Director, Dr. Matt Friedman, an emergency medicine physician, has served as the Lead House Physician for Yankee Stadium, Madison Square Garden, and the US Open since 2013. He is also the annual Medical Director for Burning Man, Moonrise Music Festival, and many other large annual events. Like many of CrowdRx's directors, Dr. Friedman plays an integral role on his clients' teams to provide the most effective, responsive service.
He also stays at the top of his specialty through serving in a number of additional capacities. These diverse, influential roles inform his work for CrowdRx.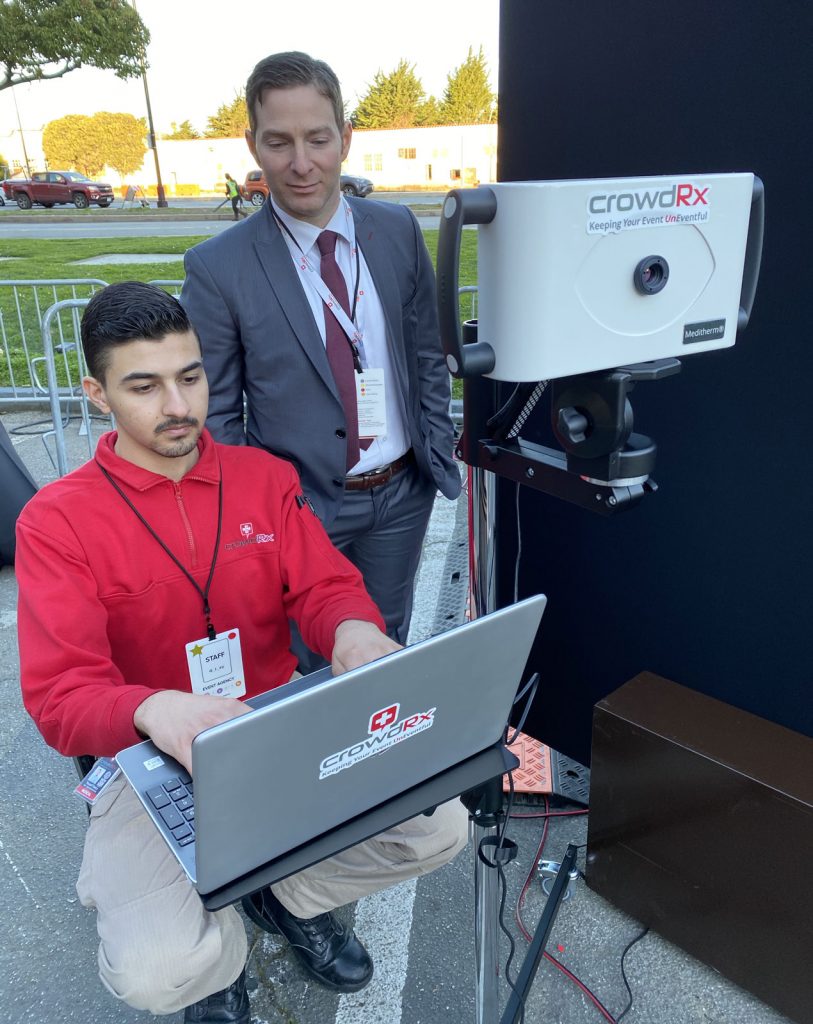 Leader in Emergency Medical Services
Dr. Friedman, MD, FACEP, DABEMS, has been involved in emergency medical services (EMS) as an educator, author, and medical director since 2012. He is the Associate Medical Director of the Division of Emergency Medical Services in the Department of Emergency Medicine at Maimonides Medical Center in Brooklyn, New York, a level one trauma center. Board certified in emergency medicine and emergency medical services, Dr. Friedman has been a practicing emergency physician since 2008.
Today, he remains one of the most popular and respected emergency physicians of his generation and a legendary leader in medical education and clinical quality improvement efforts. In October 2013, Dr. Friedman became the first physician at Maimonides to successfully challenge the new subspecialty boards in Emergency Medical Services Medicine, offered under the auspices of the American Board of Emergency Medicine.
Additional Roles with REMAC and FDNY
Dr. Friedman serves on the New York City Regional Emergency Medical Advisory Committee (REMAC), a committee of NYC physicians who develop the protocols for NYC EMS that the entire region follows. As evidence-based medicine enhances the medical care that is provided, the committee makes decisions about the needs of the EMS system in the city and how to best serve the people of NY. Dr. Friedman shared that, "I was just instrumental in getting ketamine approved by the board as an analgesic agent in the city of New York. We are conducting a pilot trial administering ketamine to trauma-injured patients through a nebulizer in order to reduce patients' pain measured by objective pain scores."
Dr. Friedman is also an On-Line Medical Control (OLMC) physician for the Fire Department of the City of New York (FDNY). In this role, he provides assistance and direction in real time to EMTs and paramedics as they encounter challenging patients. This includes authorizing medications for EMTs and paramedics to use and helping them to decide on the best hospital to transport the patient. He also assesses decisional capacity if the patient does not want to go to the hospital after calling 911.
Further Contributions to the Field
Dr. Friedman shares his knowledge with the field and community. He's authored many journal articles and presents nationally, including at conferences held by the Society of Academic Emergency Medicine, American College of Emergency Physicians, Mass Gathering Medicine Summit, and EMS World Expo. He's also been a guest on international podcasts.
View Dr. Friedman's peer-reviewed academic journal articles here:
View Dr. Friedman's additional contributions here:
In his Spare Time…
Dr Friedman loves to practice his medical Spanish skills. In addition, he enjoys exploring new neighborhoods, foods, and the roads less taken in his travels.
Please get in touch to learn more about Dr. Friedman and the CrowdRx team.